Character Name: Teraku Shigenoi a.k.a Teku
Age: 18
Gender: male
Control Element:None
High Element:None
Main Element:Light lv_Spark
Element:Metal, Sand (L)
Class: Sentinel
Battle Style: Defense & Artillery
Race: Human
Spiritual Form:
-I.Phoenix
-Ghost (Amidamaru)
-Grizzly Bear
Spirit Appearance:
-Wings
Power Forms:
-Ultimate Form
-Ultimate Defense
-Demon Form
Special Attacks:
-Burst
-Celestial Slash: A shock wave sword attack
-Grand Halo Blade:Upgrade from celestial slash.
-Half-Moon Attack: Master Upgrade to the Celestial Slash
-Eleven Bolt:An energy filled arrow shot at the opponents body stunning them and hurting them badly(depends on opponent)
-Eleven Assault:Upgrade from Elven bolt but only the controller(Tanis) doesn't shoot the arrows, but hundreds of thousands of arrows come out of no where and hit the opponent who ever it maybe.
Forbidden Attacks:
-Triforce Attacks
>2.Shield Attack:The user draws all physical power and uses their weapon to block an incoming attack or non-lethally hit an opponent.
>5.Mortal Draw:When drawing a blade or staff, a powerful amount of energy is released and sent towards the opponent
>6.Jump Slice:The user jumps above the opponent and swings their weapon straight down
Weapons Stored or Equipped:
---Spirit Gun---
-Shotgun
---Guns---
-2x Mini Auger's (in holster's behind his cloak)
-2x RPG's (9 shot on shoulder straps)
-Desert Eagle
-AA12 Shotgun
-Thompson (Past)
-Anti Freak Cannon
---Attachment---
>Silencer
>Scope
>Grenade Attachment
---Others---
>Shadow Gloves
---Swords/Melee---
>2x Adamant(painted black) long swords (Shining Chaos Blade & Andúril)
>2x Energy Enhanced trench knives(kept in holster's on belt behind cloak close to the mini auger's)
>2x Bowie knives in boot holster's
>1x Black Adamant shield (sword sheath built into shield, only if carrying a sword and shield)
>2x Energy Enhanced Fighting Gloves (the same ones he wears normally
---Long Range Weapons---
>Hunter's Bow (capable of shooting Iron Arrows)
>Aw Covert
Armor:
>Full Body Heavy Haloid Armor
>Ancient Japanese Armor
>I.Pheonix Armor
Curses:
-Dagger Curse (on right arm)
Items:
-Dragon Pendant
-Scale Pendant
-Iron Arrows
-Fire Board
Character Description:
-6'9"
-built with scars down both of his arms and across his left eye
-shoulder length black hair
-black bandanna around his head
-long black sleeveless & tattered trench coat
-black tattered shirt
-black fingerless fighting gloves
-black jeans
-black combat boots
Pictures:
W/ Armor:
Demon Form:
I.Phoenix Form (just change it to look like it's made of Iron):
Grizzly Bear:
Ghost: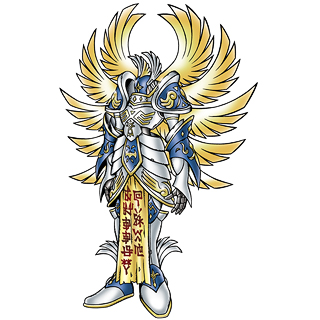 Ultimate Form: